Types of interactive ideas for museum exhibit and kiosk displays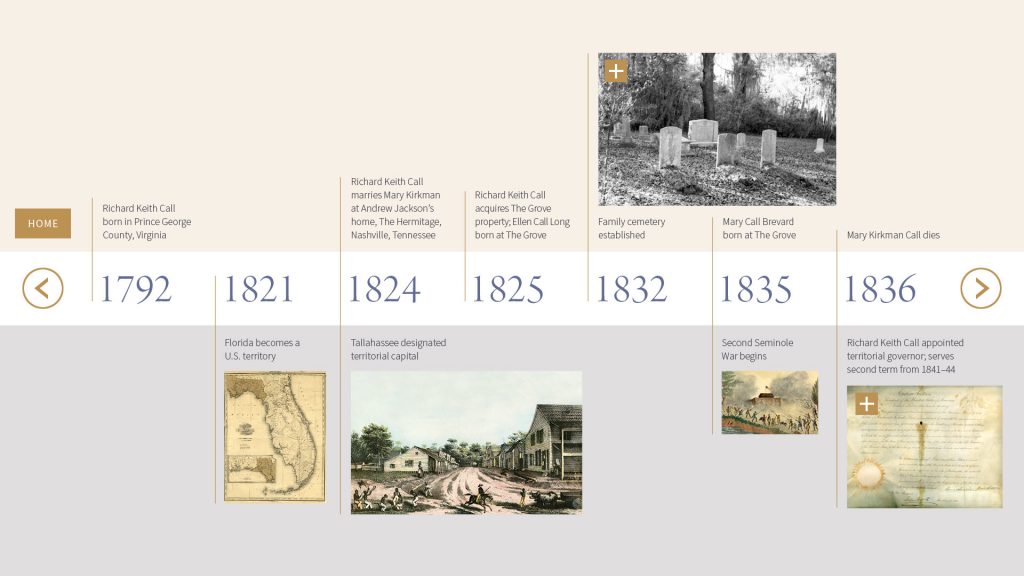 Interactive Timeline Template
Add an interactive timeline to your museum or visitor center with ease. Leverage our vast experience to produce a custom interactive timeline at an affordable price. We can re-use our source code and functionality to build your custom interactive, without having to program your timeline from the ground up. Your timeline can include videos, audio, animations, text descriptions or slide shows to help tell your history. Our timelines are programmed to run on small or large monitors and can also be used on tablets and phones.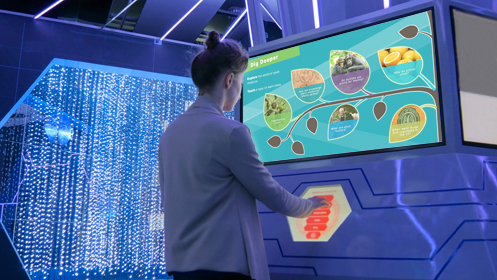 Touchscreen Interactive Software
Encourage hands on digital exploration through the use of an interactive touchscreen. Include any type of media from pictures and audio recordings to videos, animations and games. It can be a standalone kiosk, a touchscreen monitor on the wall or embedded in a horizontal display like a tabletop.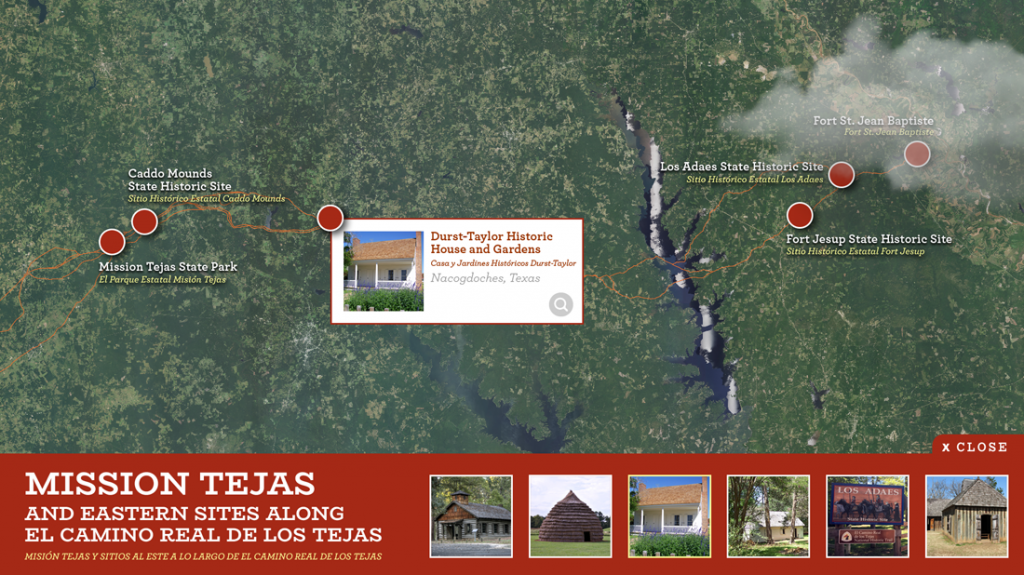 Interactive Map Experience
Interactive maps are commonly used to orient visitors, provide interpretive insight, or elaborate on your history. They allow visitors to virtually explore on their own and are commonly used in visitor centers, historical sites, museums and attractions. An interactive map may be displayed on a standalone kiosk, monitor on a wall, or users can carry them around on museum-provided iPads. You can include any type of media from pictures and audio recordings to videos and animations. Our programming template allows for complete customization while offering you cost savings benefits by being able to leverage our existing code.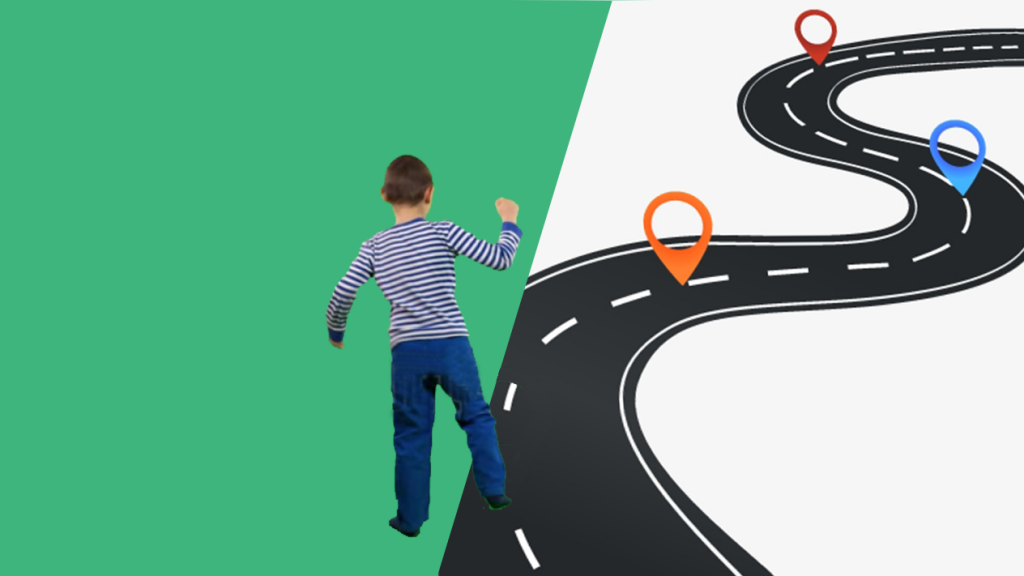 "Green screen" photo and video capture
Enhance user engagement at your facility with a green screen photo or video capture station. These stations allow visitors to immerse themselves in the theme of your exhibit by being able to select a background or scene to put themselves into and standing in front of a green screen for pictures or video recordings. Visitor can then share the images or videos and spread the word! This interactive kiosk not only adds an immersive experience but helps build brand recognition and loyalty to your facility.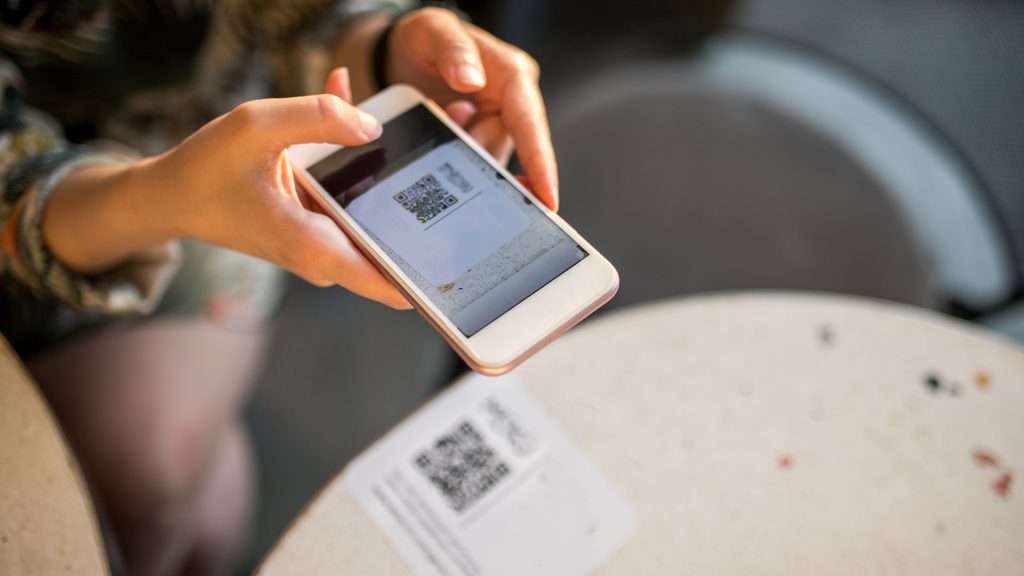 Exploratory Interactive with QR codes
Give visitors the ability to explore and learn more about items in your collection through the use of QR codes. Any artifact or exhibit can have a scannable code that links to additional audio, video, text or visual content. Visitors can search, sort and explore any content you desire to help enhance their experience. The interactive can even be updated by your staff through the addition of a back-end Content Management System. Visitors can use their own phone, or museum-provided tablets. This is a great way for smaller museums with limited space to greatly expand the user experience.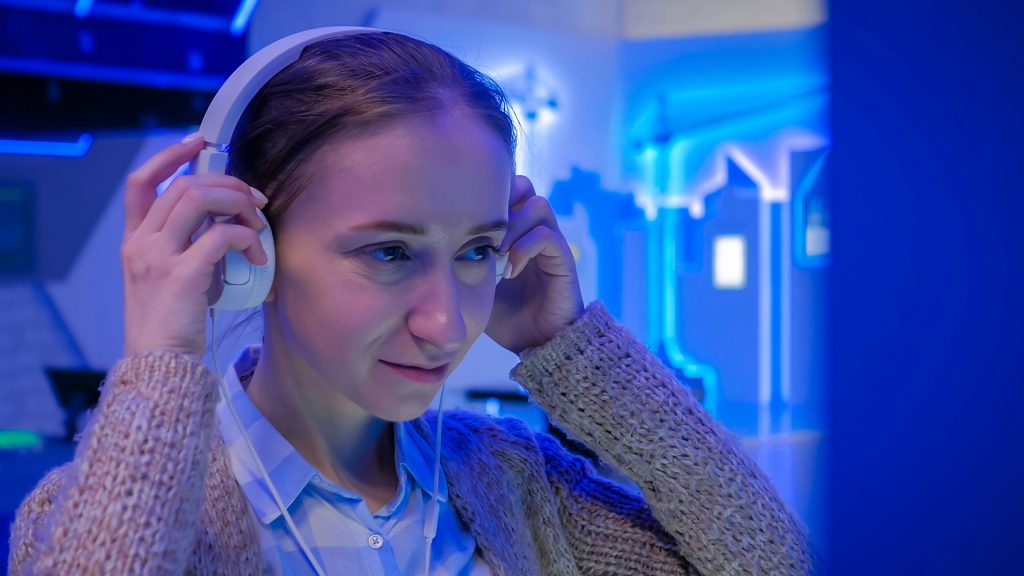 Audio/Sound Experience
Push buttons or motion-controlled sound experiences add an immersive element to the visitor experience. Visitors can select from a series of sounds or audio clips to play to help set the scene or provide enrichment, context or an added storyline.